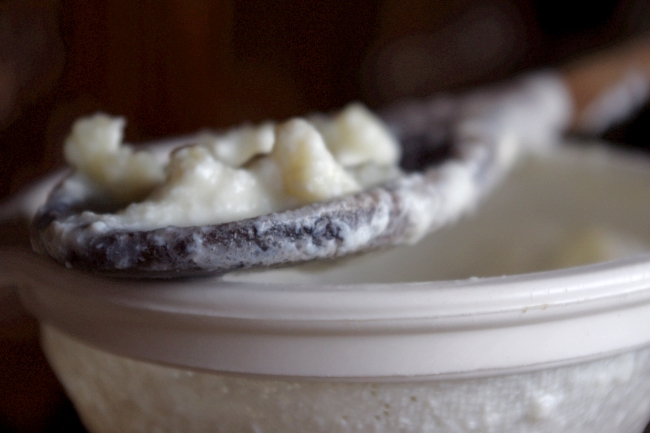 Our family has been drinking goat milk, in one form or another, for years now. If you've never had fresh goat milk, then you might think it tastes funny. As someone who was skeptical after a lifetime of cow's milk, trust me when I say that fresh goat milk tastes great.
Commercially produced goat milk is a whole other entity, and not one that I necessarily enjoy.
We've always had great access to local farmers producing top-notch fresh goat milk and for that we are thankful. We're even talking of taking on some dairy goats ourselves, once a few other homestead projects are out of the way.
One of the reasons it makes sense for us to get a dairy animal is because two of the six members of our family don't seem to tolerate pasteurized milk very well. Fresh cow or goat milk? No problem! Pasteurized milk or products like cheese or yogurt made from pasteurized milk? Then they don't feel so good.
So, now that we're in milk again, I'm excited to be starting up these milk kefir grains. Having kefir on hand allows me to make many of our favorite foods
Here's a few things I'm looking forward to feeding all of the members of our family.
…