Every week we're going to bring you the best of the week in posts from right here at the CFH blog, news you can use from the CFH site, and new recipes and products you might be interested in.
Let's start with some awesome new content you can find at the CFH site including recipes, upcoming products & events, and brand new products to help you in your cultured kitchen.
News, Products & Recipes from CFH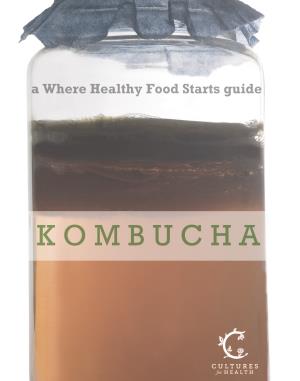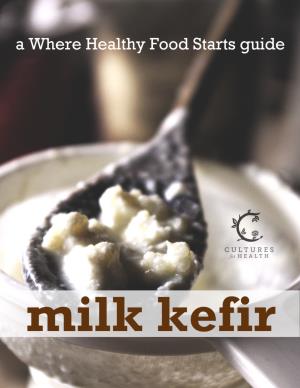 FREE eBooks
Besides editing the blog here for CFH, my husband Stewart and I have been working with Julie to implement her vision of free eBooks for CFH customers. We have had a lot of fun designing and compiling these books to be a great resource for everyone.
You can find the Milk Kefir, Yogurt, and Kombucha books here and there will be more to come in the near future.
New Recipes
There are a ton of recipes for every cultured food imaginable over on the CFH site. They come from several recipe-developers, myself included, who test recipes for cultured foods in their home kitchens… so you don't have to.
Highlights from the latest recipe uploads include:
This Past Week on the Blog
In case you missed them, here are a few highlights from this past week:
Lacto-Fermented Beverages as Electrolyte Drinks – In this post I share the hydrating benefits of lacto-fermented beverages and how you can utilize them in place of commercial sports drinks this summer.
A Simple Way to Eat Cultured… on the Road – Julie, blog-contributor and founder of CFH, travels a lot with her family. Find out how she continues to feed her family cultured beverages while traveling in an RV.
Lacto-Fermented Kosher Dill Pickles – It is most definitely approaching pickle season. This is one of my favorite recipes for spicy, garlic-heavy cucumber pickles.
The One Ingredient You'll Need for Crunchy Lact0-Fermented Pickles – After a mushy first batch of pickles, I started adding one ingredient to my pickle ferments and found that it gave me crunchy pickles every time. Find out what that one ingredient is.
Which brings us to the next exciting feature of the CFH blog…
Tomorrow, and every Saturday, you can come share your adventures in cultured foods, link up, gain some extra views, and come together for fermentation. We're hosting the Weekly Cultured Gathering and I'd love to see you there.
See you tomorrow!